Skilled Nursing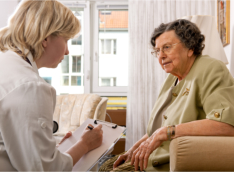 Medical/Skilled Nursing/Private Duty Nursing (PDN)
J & D Healthcare Services, LLC has:
Registered Nurses (RNs)
Licensed Practical Nurses (LPNs)
Certified Nursing Assistants II (CNA IIs)
Our nurses are trained to use their skilled nursing knowledge within the State Board of Nursing Practices. This includes care for patients of all ages from Pediatrics through Geriatrics.
Our Nursing Services may include but is not limited to:
Tracheotomy/Tracheostomy Care
Respiratory Care
Tube Feeding
Wound Care
Catheterization
Ostomy Care
Surgical Aftercare
Pain and Symptom Management
Medication Instruction and Management
Continuous monitoring and care at home
If you have any questions or concerns, please call us at 704-369-0080 or Contact Us online.