Welcome to
J & D Healthcare Services, LLC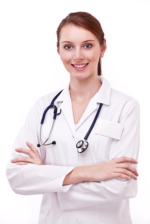 Here at J & D Healthcare Services, LLC, We believe that home is the heart of every family. That is what people reflect about especially when our loved ones get sick. Prolonged hospital stays are quite costly and inconvenient. Staying in the hospital does not mean complete recovery because of less supervision and unfamiliar surroundings that will render your loved ones uneasy and staying for long is a burden because of expensive hospital bills and charges.
Our primary goal is to promote better health conditions to our patients in the most effective way. J & D Healthcare Services, LLC offers the best quality home health care services which provide individualized care plan right at the comfort and familiar place like your home. With various treatments that will pave way to an overall recovery, care can be achieved without being separated from your loved ones.
Let our professional team of nurses and caregivers guide you, as our dear patients your way to a more independent and comfortable daily life. We will help you all throughout the way.
Our Mission
To provide high quality home health care that is essential to the physical, mental and social improvement of conditions of our clients
To provide Charlotte, NC and the surrounding communities with exceptional care without distinction of race, nationality, religion, political affiliation, physical impairment, economic, or social condition;
To provide health-related education, information and high quality care to our clients in an environment that is safe, comfortable as well as medically and physically feasible for them;
To provide tender care that nurtures the human spirit.